CIS Global is the leading provider of sustainable and technology driven Electrical, Total Facilities Management, Civil & Interiors, MEP and Security Solutions in India. Established in 2011 with 15 employees, we now employ a skilled workforce of over 550 employees, delivering professional solutions ranging from new setup as well as operation and maintenance of existing Electrical, Facilities Management, Civil & Interiors, MEP and security systems.
We are eminent in providing peerless services to enable companies / Builders/ Owners achieve ROI on their investments. We strive in picking the best talents and service for the long term just – in – time needs of our clients. Our company continuously evolves and changes the models depending on the Industry and Economic trends. For us, customer satisfaction is the highest priority. With PAN India & Global presence, CIS provides services for single and multi-site facilities in a diverse range of business sectors like Corporate, Retail, Malls, Theatre, Industrial Units, Real Estate, Hospitals, Residential Premises, Hotels, Institutes, Banks & ATM's and various Government/PSUs.
Ajay Nagar
Leading a diverse portfolio of Facility Management, Electrical, HVAC, Civil, MEP and IT infrastructure services along with a keen interest and active participation in Real Estate space.
My journey with business entrepreneurship started when I founded CIS in 2011, with 15 employees, which today have grown to more than 550 employees deployed across various sites and offices in Delhi/NCR, Lucknow, Chennai, Bengaluru & London.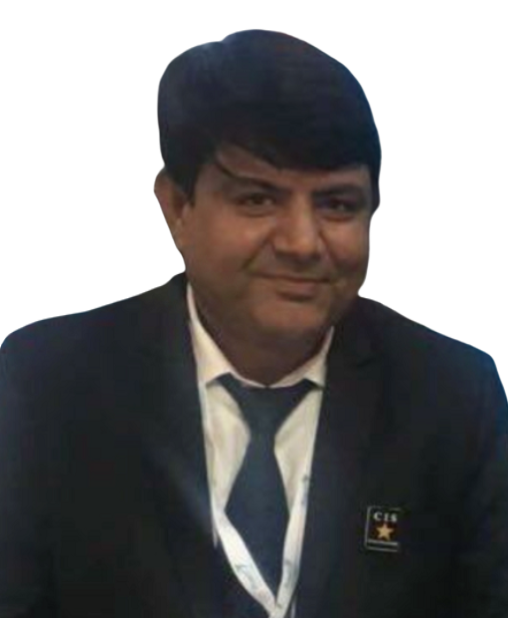 Vijay Nagar
Actively involved with Lighting Up India, to help alleviate the lives of thousands of people, by providing them with alternate source of energy. We actively contribute to help the cause of this organization.
Having 10 years of Experience in IT Security Services Industries.
In 2017, Vijay Nagar and team undertook a 42KM Ladakhmarathon to fundraise solar lanterns for 500 houses not having access to electricity.